The Japan Science and Technology Agency (JST) has awarded iCeMS Ryotaro Matsuda, Easan Sivaniah, Hideki Hirori, and Motonari Uesugi with large-scale Extenal LinkPRESTO and Extenal LinkCREST grants. Their proposed projects are expected to drive technological innovations in high priority research areas that will make major social and economical impacts in Japan.
PRESTO — Precursory Research for Embryonic Science and Technology — typically funds individual researchers for up to 3 years with a budget of 40 million JP yen, while CREST — Core Research for Evolutional Science and Technology — funds team-oriented projects for five years with a total budget up to 600 million JP yen.
Out of 788 CREST and 1,569 PRESTO applications submitted from all over Japan, only 65 (8%) and 105 (7%), respectively, were accepted in the end. Kyoto University was awarded 10 CREST grants, out of which one belonged to iCeMS Deputy Director Uesugi. Similarly, Kyoto University was also awarded 10 PRESTO grants, of which 3 belonged to iCeMS Associate Professors Matsuda and Sivaniah, and Associate Professor Hirori.
A list of iCeMS recipients can be found below:
CREST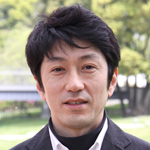 Professor Motonari Uesugi
Amount of grant: 150 Million Yen – 500 Million Yen/team (estimated)
Research area: Creation of innovative technology for medical applications based on the global analyses and regulation of disease-related metabolites
Project title: Chemical biological exploration of new functions of endogenous lipid-related molecules

PRESTO Sakigake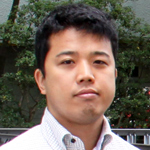 Associate Professor Ryotaro Matsuda
Amount of grant: 30 Million Yen – 40 Million Yen (estimated)
Research area: Hyper-nano-space Design toward innovative functionality
Project title: On-Demand Generation of Extremely Active Species for the Exploration of New Chemical Compounds and Expanding the Frontiers of Adsorption and Material Sciences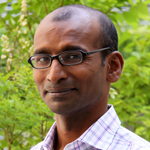 Associate Professor Easan Sivaniah
Amount of grant: 30 Million Yen – 40 Million Yen (estimated)
Research area: Hyper-nano-space design toward innovative functionality
Project title: The virtual surface–the use of internal structure to alter external material properties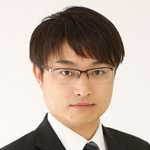 Associate Professor Hideki Hirori
Amount of grant: 40 Million Yen (estimated)
Research area: Innovative nano-electronics through interdisciplinary collaboration among material, device and system layers
Project title: Controlling Material Properties through the use of ultra-intense terahertz pulses confined in nano space

Related links